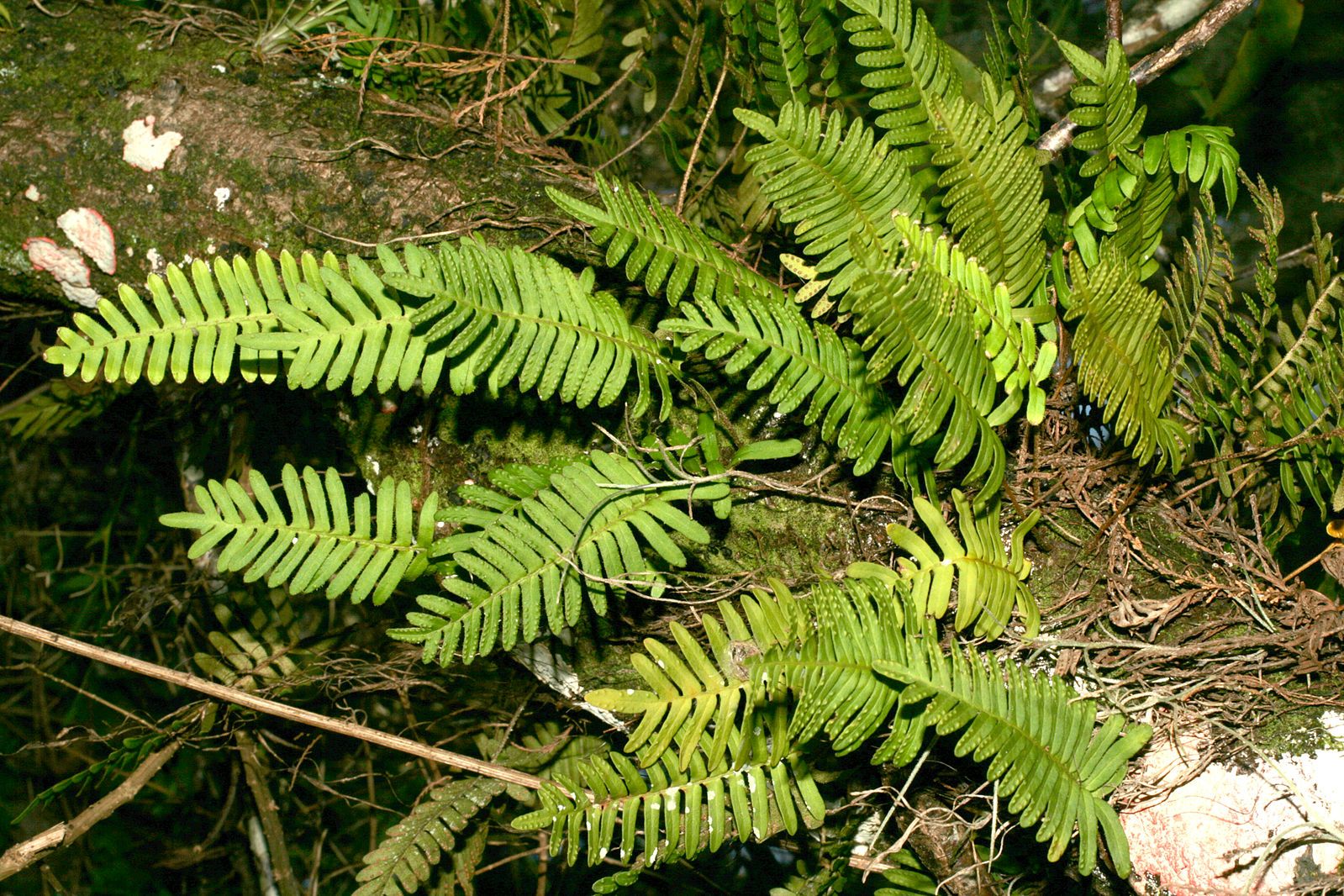 It's early May here in South Florida, and that means that the rainy season is starting to get in gear. This is one the largest seasonal shifts here and a number of behavioral and physiological changes accompany it for numerous plants and animals. However, this time we're going to be talking about a species that undergoes one of the most dramatic changes of them all. It seemingly comes back to life. This is Pleopeltis polypodioides, also known as 'resurrection fern'.
In tropical and subtropical areas, there are frequently periodic alternations between drought and heavy rain. In South Florida, the drought period usually takes place from November through April and the rainy period is from May to October (with yearly variations, of course). Because of this, plants in those locations must deal with a lack of water for extended periods. Each one has its own strategies for water conservation, but none go to such extremes as the resurrection fern.
Resurrection fern is an epiphyte, meaning that it grows on other plants, and it is usually not solitary, generally forming large mats like the one below. You can find it on trees, particularly live oak and bald cypress trunks.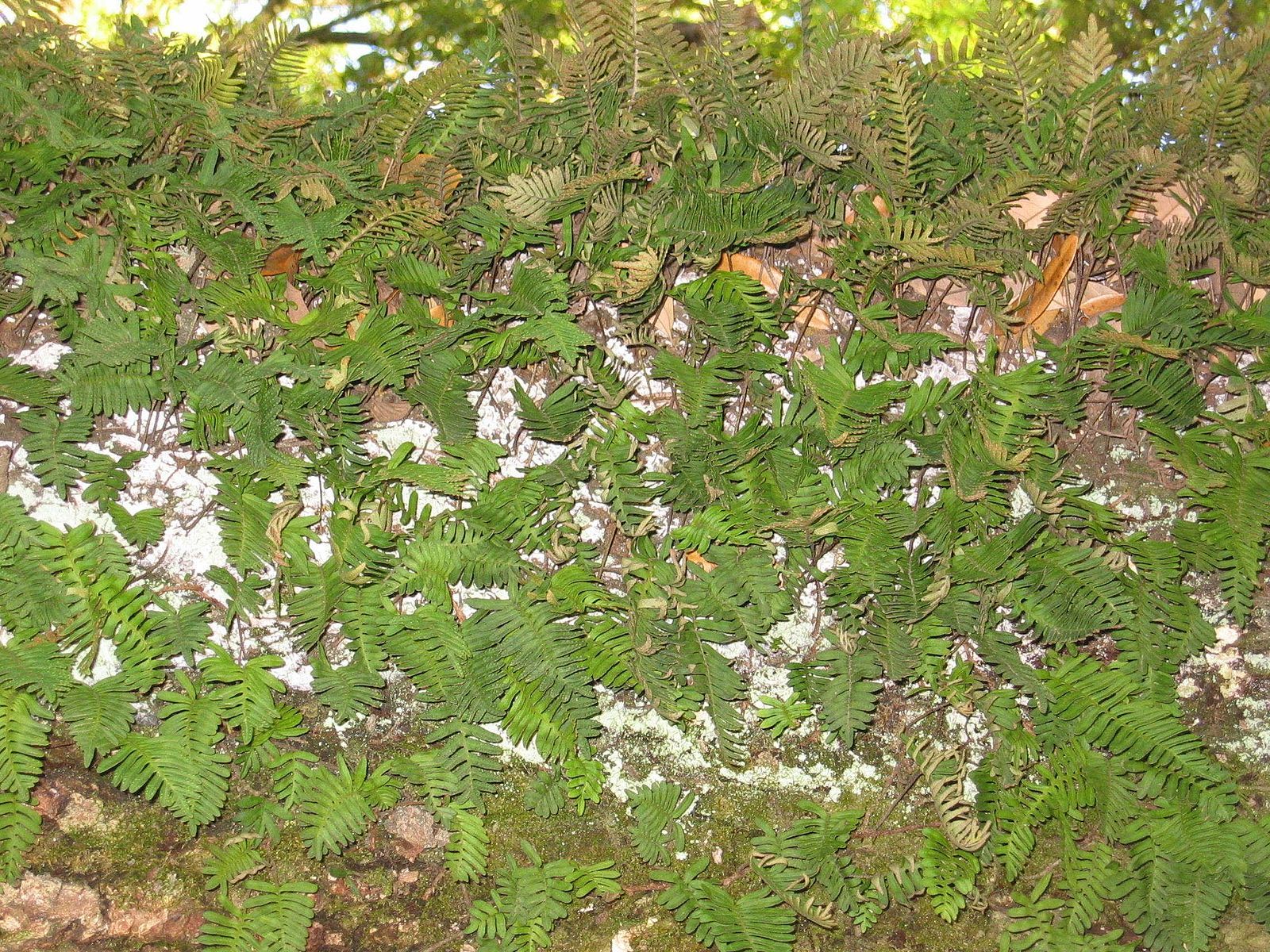 Typical plants that go without water will wilt, then desiccate and die. Cacti and other succulents have special structures for storing water through the dry spells. Resurrection fern doesn't do that. Instead, it has developed a way to survive the loss of almost all its water (experiments have shown it can withstand up to a 97% water loss compared to a fatal loss in most plants of only 8-12%). It shrivels, curls, and dries out, but it only looks dead.
Well, it just so happens that your friend here is only mostly dead. - Miracle Max, The Princess Bride
Below, you can see the same area of ferns as the above picture after they have dried out. Normally, a plant's cell walls will rupture when they deform as water pressure drops. However, resurrection fern has special proteins known as dehydrins that prevent this and keep the cell walls intact. In addition, they accumulate sugars in their dehydrated cells that help stabilize membranes and maintain structural bonds.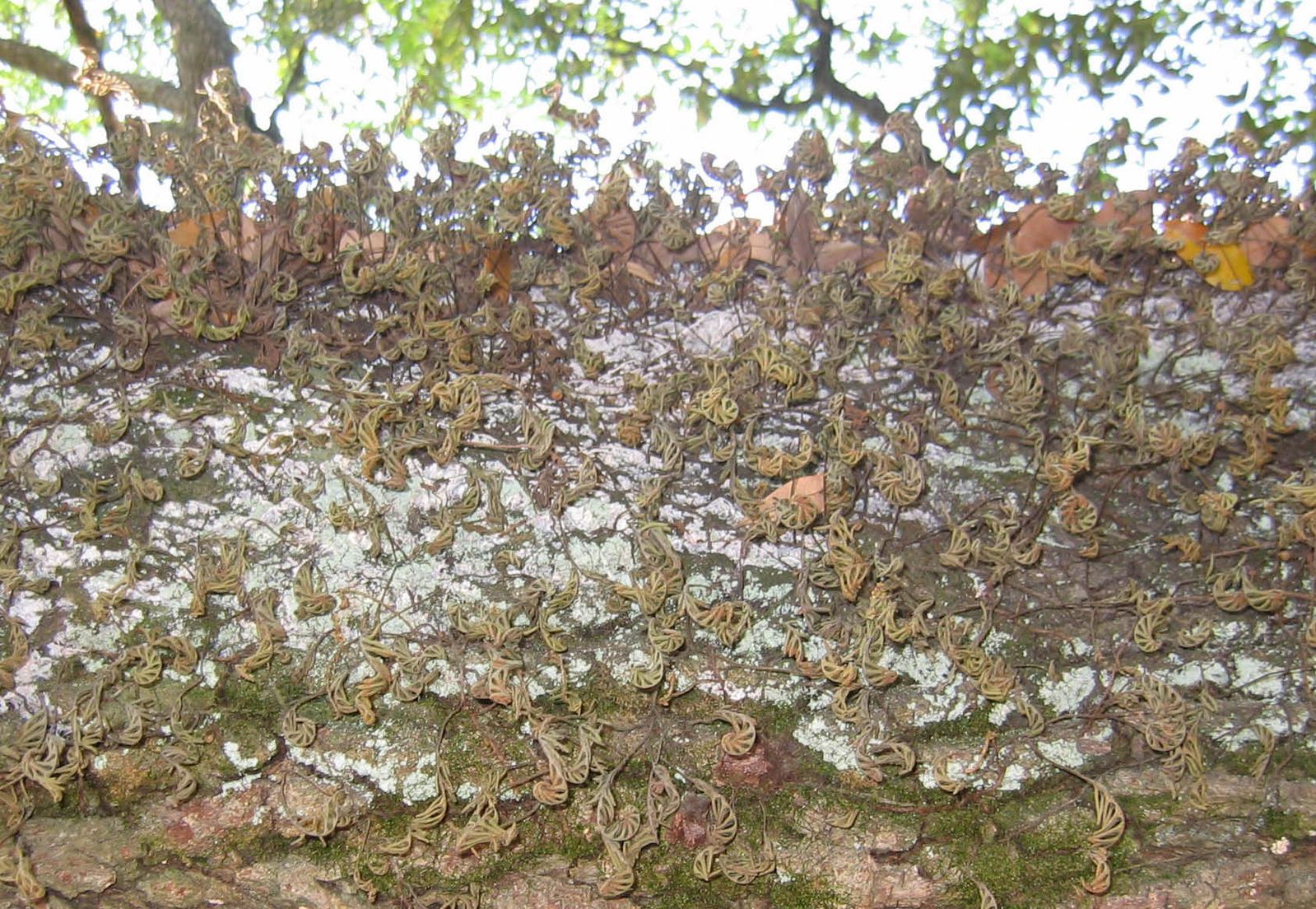 When coming in contact with water after a drought, the fern will slowly regain its normal living appearance over the course of a day or two. When rain is not yet a daily occurrence, such as right now during a transition period between the seasons, it is possible to see the ferns go through a cycle of 'death' and 'rebirth' until they stabilize. Furthermore, not all ferns in a patch will dry out at the same time. Transpiration, the evaporation of water from plants, from the ferns and the plant they live on allow individuals in the center to stay open longer.
The next time you are walking by an oak tree in Florida, take a look and see if there are any resurrection ferns growing on it. They're tiny, but incredibly resilient and unique. Sometimes, the most fascinating things in nature come in small, nondescript packages. Always keep your eyes open, because you never know what you might see next.
---