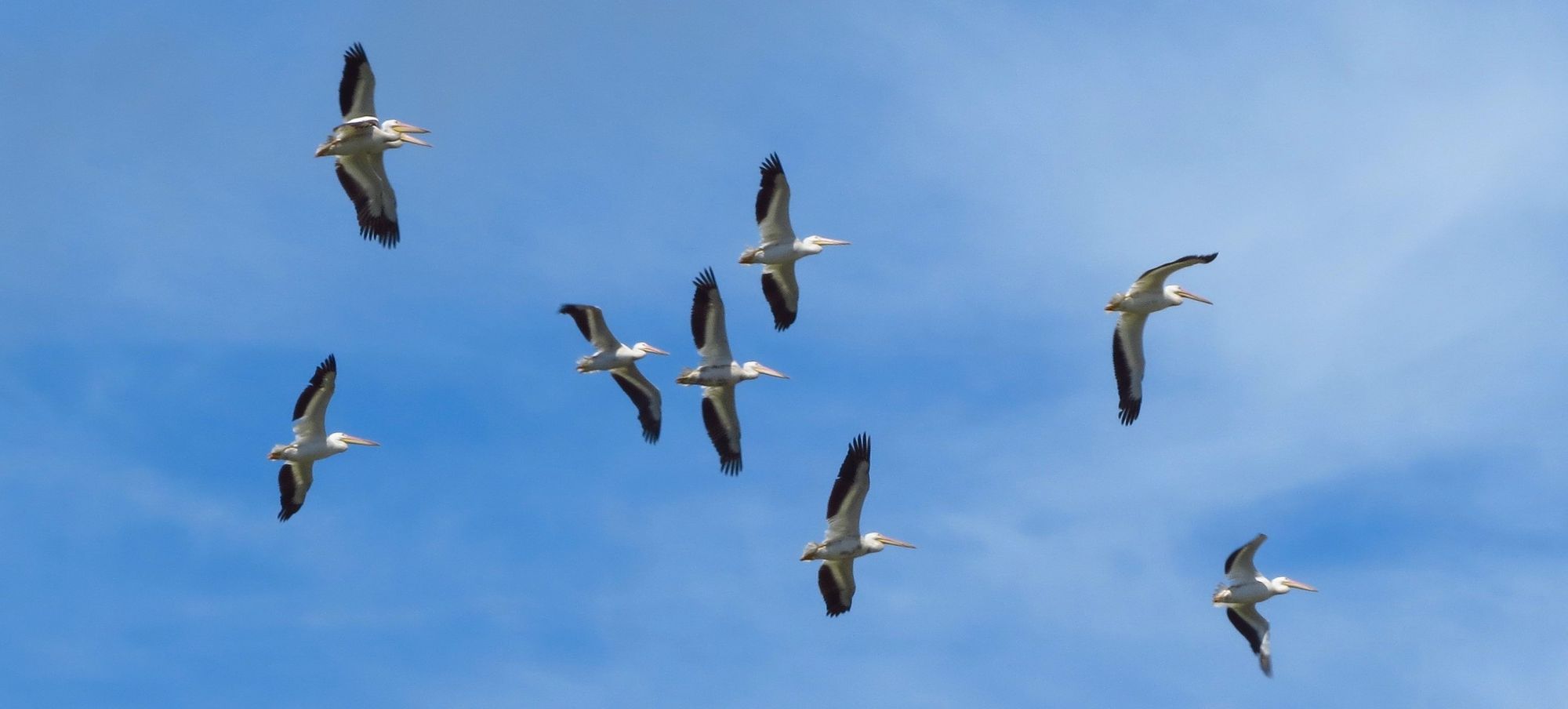 Continuing with the Seasons of South Florida series, we are now in the middle of one of the most important seasons of the year: snowbird season. This is the time of year when the temporary population of Florida increases as people come down to escape the cold for a few months.
We have lots of jokes about snowbirds in Florida, but we often don't think about the origin of the term. Because of the near-constant warmth here, we have a huge number of year-round avian residents, so it can be easy to forget about our migrants. However, there are plenty of birds that use Florida only as a wintering-ground.
I'm going to be focusing on one species in particular this week, mainly because of an incredible encounter I had about a month ago. The video below is one I took while it was happened, a large flock (probably close of 50) of birds soaring over me heading west. At first, I wasn't sure which type of bird they were. I noticed the white and black underwings and initially thought wood stork, but I soon realized that wood storks don't generally group together in those numbers and the the overall body shape wasn't quite right for them to be storks. As they got closer, I realized that it was, in fact, a large number of pelicans, specifically American white pelicans, Pelecanus erythrorhynchos.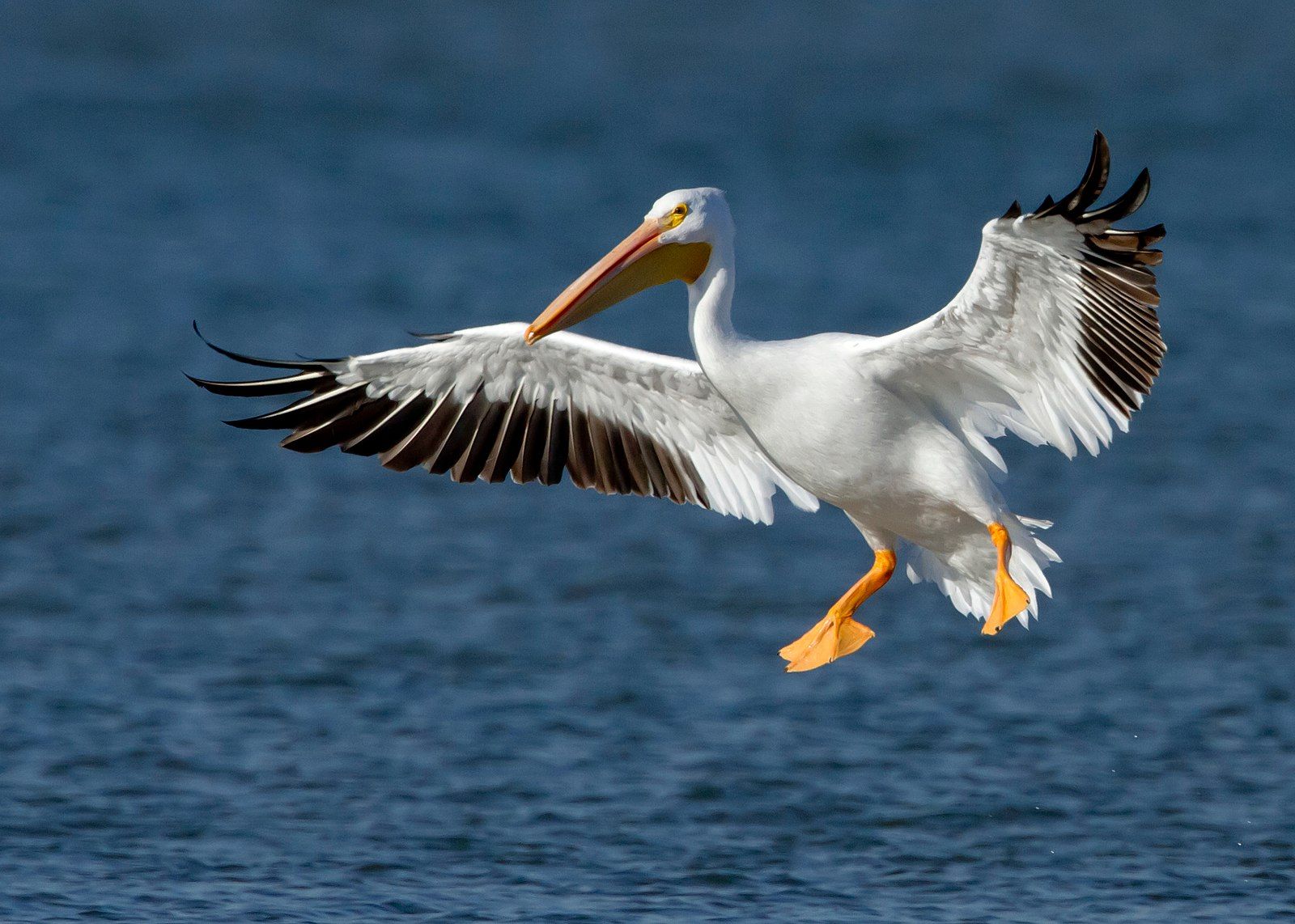 Floridians, especially on the coasts, are familiar with their close relatives the brown pelican, Pelecanus occidentalis, which are year-round residents. American white pelicans, however, are one of the more spectacular species of snowbirds we have in Florida. Their size is staggering to those of us who are used to the smaller brown pelicans. They are one of the longest birds in North America and have the second-largest wingspan, behind only the California condor. This wingspan allows them to glide for long distances using air currents and aids in their migration to the coasts during the winter from their breeding grounds in north-central North America.
What really surprised me about my encounter with these pelicans is where it occurred (just off of US 41 in Bonita Springs), which is much more inland than I've ever seen them. Before now, I'd only spotted one on Sanibel island. In Southwest Florida, white pelicans tend to stick to the coast. This is mainly because we don't really have large enough bodies of fresh water to sustain a group of them.
Like their smaller cousins, the primary diet of the white pelican is fish, but their method is quite different. Brown pelicans primarily hunt by diving out of the air to catch fish. White pelicans instead swim on top of the water and dip their bills in. They also tend to feed in groups, which allows them to corral fish into a small area and drive them towards the shallows where they can't escape. They're also skillful food thieves and will steal fish from cormorants or other smaller birds if they can.
If you'd like to catch a glimpse of these giants, it depends exactly where you are. Their primary habit is large inland lakes and ponds, but as I mentioned before, we don't really have those in Southwest Florida and so they tend to keep to the coast, mainly preferring estuaries as opposed to the open ocean (it's difficult to corral fish when they have somewhere to flee). Sanibel is always a good bet, and the J.N. Ding Darling National Wildlife Refuge is an enjoyable visit if you want to see a variety of wildlife in addition to the chance to spot pelicans.
As for timing, their arrival depends on the conditions in their breeding grounds and how quickly the lakes freeze over. White pelicans will begin arriving in Florida in late October, with increasing numbers in November (just like our human snowbirds). However, they're only here for a few months. They'll start heading north again already in February, as their breeding and nesting season is much earlier than most birds, with egg incubation usually already starting in late March.
Overall, avian snowbird season, especially for pelicans, is relatively short here, so I definitely recommend that you take advantage of it while you can. I don't get to see white pelicans every year, since I don't always travel to where they are, but this encounter with a large flock soaring to their winter foraging grounds reminded me how special they are.
---